Energy – On/Offshore
Requirements include high strength to weight ratios, excellent corrosion resistance, outstanding RF and EMI performance, high fatigue resistance, low thermal expansion, easy integration with bonding or fastening, and fast drillout.
CCDI's products excel as on-and-offshore energy structures and tooling hardware components. Our team has worked with multiple industry leaders to utilize special application composite products to meet a variety of difficult requirements where other materials fail.
Down hole tool components
Thick and thin walled body structures withstand high temperature and pressure requirements of downhole applications. Depending on requirements these parts can be left down hole or drilled out much faster than equivalent metal components.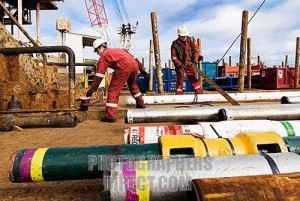 Exploration instrumentation housing (Down hole)
Non-ferrous, low electromagnetic interference properties coupled with high strength at temperature performance make our parts excel as instrumentation housings used for exploration.
Oil/Gas field support tooling and hardware
Swivel joints and couplings, chemically resistant piping joints and housings, or platform/tower components that need to withstand harsh environments and long term use with high stiffness and excellent fatigue life from freeze/thaw to pressure cycle applications.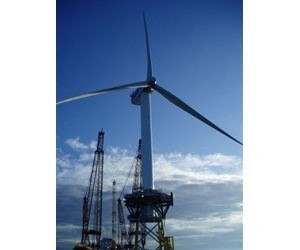 Wind Turbine Towers and components
Sails or blades shafts or high voltage isolation components, our composite parts are ideal for wind turbine solutions.
Customer Applications
Our team will work with you to build what you need such as cowling, conduit, couplings, ducting, heat exchangers, high voltage insulation, blast protection, chemical shielding, or Instrumentation components with tailored electrical performance and more.
Excellent dimensional stability with varied temperatures Thermal expansion between -4 to 4x10e-6
Deep sea exposure Low temperature performance, salt water resistance, tailored toughness
Subterranean applications High temperature high pressure performance
Light weight parts improve handling Composite Densities between 1.5 and 1.8 g/cc
Faster machine times fibrous composites machine faster than metal
Chemically stable – oils solvents caustics and acids
Excellent fatigue resistance performs after millions of pressure/temperature cycles